Today, i.e 15 Aug stands for a very auspicious day for we Indians. We got independence on this day. So we celebrate it with full power!!
Children enjoy flying kites(even elder people are involved).see the picture below.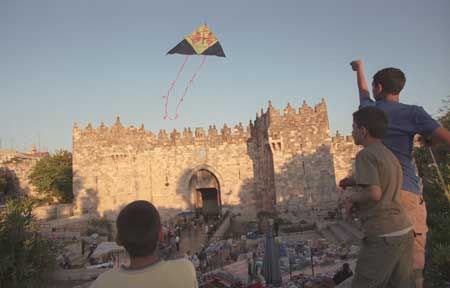 We Indians are mad about food and any special occasion is incomplete without mouth watering delicacies. There is a list of dishes meant for each occasion and festival. On religious occasions generally sweet dishes are made. Today being 15 august i'm writing an Indian sweet dish menu.

try to make it on your own and then tell me how it tasted.
and don't forget to send one piece to me too:)


MALPUA(4 servings)

INGREDIENTS

Tonned Milk- 2ltrGrated Khoya- 60 gmFlour- 20 gmCorn Flour- 20 gmgreen cardamom powder- 3 gm

SUGAR SYRUP

Water- 250 mlsugar- 500gmkewra essense- 5mlClarifying butter- for fryingYellow colour- 3gm

FOR GARNISHING

Pistachio- choppedsaffron- few strands
METHOD
Boil milk in kadhai(big pan) & reduce it to 1/4th of original value
Add khoya(condensed milk) and reduce heat too low
Stir continously till the khoya is completely dissolved.
Remove from flame, pour in a mining bowl and allow it to cool.
Add flour, cornflour, green cardamom & mix thoroughly to make a batter
In a pan boil along with sugar. Cook till it reduces to a thread like consistency
Mix in kewra & yellow colour
heat clarified butter in a frying pan & fry on both sides till golden brown in colour
Remove, drain excess oil & immerse directly into sugar syrup.
Repeat the same process untill all the batter is made up
Allow the malpua to soak in syrup for few minutes
remove from the sugar syrup and fold the malpua into 1/2's or triangle
Arrange neatly on a service platter & serve hot.
Garnish with pistachio & saffron & accompanied with rabri.
TIP- SERVE HOT MALPUAS WITH CHILLED RABDI. IT TASTES DIVINE;)!!
NEXT RECIPIE WILL BE OF RABDI WHICH IS AN ACCOMPANIMENT OF MALPUA.